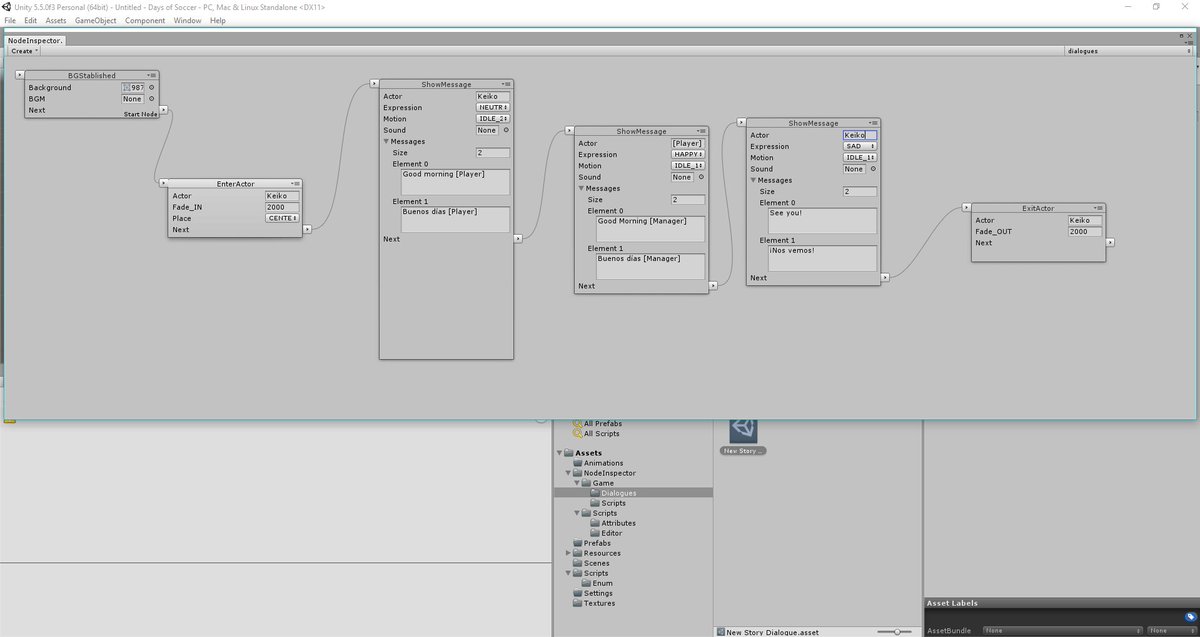 We are giving a new step to improve our work and more accessible. We build our own Node Editor to let us work in Unity3d and our Story without an external app. We include ways to translate our game to English and Spanish.
This node editor let us work on our Conversation Scene. We include nodes to add or edit our BGM, nodes to include characters into the scene or let them leave. The main node is the "ShowMessage" where we put all messages from the character, we add their expression and their motion.
We have 5 positions where characters will chat with us. Left, Right and Center. And two positions behind the main line. BackRight and BackLeft. This position can be added via script or manually.